Speakers
3-7-2018 10:03:06 AM
Keynote & Plenary Speakers from AiCIS'18
-----------------------------------------------------------------
Speaker I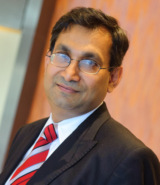 Badrul H. Khan
Founder of modern e-Learning
Virginia International University, USA
badrulkhan2003@yahoo.com
Speech Title: Iraqi Virtual University (IVU)
Making Sense in the Digital World
In the digital world, we are blessed with the capabilities of Information and Communication Technologies (ICTs) as medium for delivering education and training if they are utilized appropriately and meaningfully. Many countries are developing specific digital strategies in reaction to the massive shift towards using new technology. Staying relevant in the digital age requires a strategic vision for the whole country. Countries that are not equipping themselves to adapt to this new digital era will be left behind. The education system in Iraq, prior to 1991, was one of the best in the region. After nearly 15 years of war, years of international sanctions, the Iraqi education sector has suffered greatly. I believe, instead of investing on building new brick-and-mortar educational institutions, Iraq should consider building meaningful digital infrastructure as quickly as possible to take advantage of ICTs for education. Equipping Iraqi educational system with efficient and effective low-cost learning technologies is vital because Iraqi youth should participate in the virtual learning to learn and compete in the global digital economy. The proposed Iraqi Virtual University (IVU) will be dedicated to provide completely stand-alone, well-designed, learner-centered, affordable, efficient, easily accessible, flexible, and facilitated learning environments through a highly qualified, and equally diverse faculty and staff from Iraqi universities and selected individuals from abroad. To implement IVU, a strategic plan needs to be developed by addressing critical factors including, but not limited to: Needs assessment, market research, best practices, best suited programs for online delivery research, SCORM compliant Learning Management System (LMS) and global infrastructure for course delivery , quality course design, copyright and legal issues, local and international accreditation, digital library, online registration system, technical support, instructor training for online teaching, budget and return-on-investment analysis, partnership with accredited universities overseas, credit transfers, learners' assessment, graduation and diploma, etc.
Many brick-and-mortar universities are struggling to shift to this new paradigm to facilitate students with the flexibility of any time-anywhere learning. One of the major causes for dropping-out of online courses is contributed to poorly designed courses. To improve students' high retention, IVU courses will be developed by responding to most frequently asked questions in online education today "What does it take to provide the most meaningful learning environments for diverse students?" Every module of IVU courses will be developed by addressing various critical issues encompassing the eight dimensions of online education.
-------------------------------------------------------
BIO: for more information about Prof. Badrul Khan, please visit (http://badrulkhan.com/)
########################################################################
Speaker II
Prof. Dhiya Al-Jumeily
PhD, MPhil, MSc, BSc, PGCHE, CITP, FHEA, Senior IEEE
Faculty of Engineering and Technology
Liverpool John Moores University, England
-----------------------------------------------------
Speech Title: Artificial Intelligence in Real World Applications
The theme of Artificial Intelligence transcends computing. However, computing is perhaps a field at the forefront of exploring intelligence for the purpose of practical benefits to human society. It is arguable, though informative, to consider the dawn of computational intelligence as a consequence of the ideas of Alan Turing and the progression of computation from fixed immutable programs, manifested in hardware configurations, to entirely software based representations which provide the necessary potential and flexibility for self-modification and reflexivity as considered to be necessary conditions of intelligence. It is recognized that Turing was a key driving force in the paradigm shift from hardware driven designs in computing to the realization that computation is in fact universal and can be represented by a machine capable of spanning the space of all possible computations, without the need for specialist hardware realizations for each and every class of task considered. The transcendence of computation from explicit hardware to universal machines parallels developments such as that of the wheel and the shift in thinking experienced during the industrial revolution. Such developments however point to another important consideration, that perhaps the uniquely human processes of thought and intelligence may not be exclusively locked into the biological substrate, and may instead be contained and cultivated independently using modern computational platforms as a suitable carrier. Such a shift in thinking towards the independent representation and elaboration of intelligent processes offers not only a practical means by which to advance our economies and commercial enterprises, but forces us to re-examine the nature of ourselves and the human condition. It is now recognized that a key product of thought constitutes an advanced information process, the basis of which can be established to various degrees within a computational paradigm. The shift from individualization of thought to recognition of information processes in their own right, has forced society at all levels to re-examine the definition of productivity and the relationship between human workers and industry. The externalization of intelligent processes enables information processing to be combined at unprecedented scale and speed, opening up new opportunities in terms of novel applications and motivating the continued expansion of the scope of data capture. Such a shift in paradigm forces us to re-evaluate many methodological aspects to ask how we may convert both physical and cognitive labor processes towards utilizing the vast computational resource we now have available. So far we have been offered a glimpse of what the future may hold for artificially intelligent systems, especially with information centric technologies such as the internet and world wide web continuing to generate demand through the connection of data resources with real world applications. It is expected that the continued advance of information oriented applications, as initiated by Turing and others, will be sure to produce many unprecedented and also many unanticipated changes in the near future. In this talk we explore the intersection of Artificial Intelligence, data science and their applications, providing a background to problem domains, considering the progress so far, assessing the potential of such approaches, and exploring possible future directions.
----------------------------------------------
BIO: Dhiya Al-Jumeily is a professor of Artificial Intelligence and the Associate Dean of External Engagement for the Faculty of Engineering and Technology. He has extensive research interests covering a wide variety of interdisciplinary perspectives concerning the theory and practice of Applied Computing in medicine, human biology, and health care. He has published well over 180 peer reviewed scientific publications, 6 books and 6 book chapters, in multidisciplinary research areas including: Applied Artificial Intelligence, Neural Networks, Signal Prediction, Telecommunication Fraud Detection, AI-based clinical decision-making, medical knowledge engineering, Human-Machine Interaction, intelligent medical information systems, wearable and intelligent devices and instruments. But his current research passion is decision support systems for self-management of health and disease. Dhiya has successfully supervised 17 PhD students' studies and has been an external examiner to various UK and overseas Universities for undergraduate, postgraduate and research degrees. He has been actively involved as a member of editorial board and review committee for a number peer reviewed international journals, and is on program committee or as a general chair for a number of international conferences. Dhiya is also a successful entrepreneur. He is the head of enterprise for the faculty of Engineering and Technology. He has been awarded various commercial and research grants, nationally and internationally, over £3M from Overseas Research and Educational Partners, UK through British Council and directly from industry with portfolio of various Knowledge Transfer Programmes between academia and Industry. Dhiya is the Chair of the IEEE International Conference Series on Developments in eSystems Engineering DeSE (www.dese.org.uk) since 2007. He has a large number of international contacts and leads or participates in several international committees in his research fields. Dhiya has one patent and coordinated over 10 projects at national and international level. Prof. Al-Jumeily is a Senior Member of the IEEE and a Chartered IT Professional. He is also a fellow of the UK Higher Education Academy.
##############################################################################################
Speaker III
ROUMIANA ATANASSOVA KOUNTCHEVA
Ph.D at the TK Engineering of Sofia, Bulgaria
Drujba2, Bl. 404/2, Sofia 1582, Bulgaria
Phone: (+3592) 979 0219
kountcheva_r@yahoo.com
-----------------------------------------------
Speech Title: Adaptive processing of correlated sequences of medical images
This work is aimed at the efficient storage of correlated sequences of visual medical images (CTI, MRI). The presented approach is based on the Inverse Pyramid Decomposition. The compression results are compared with these obtained for the famous standards (DICOM, JPEG) and confirm the method efficiency. The main advantages are the relatively low computational complexity and the adaptive processing based on the image content analysis.
The new approach permits also to accelerate the search-by-content in image databases and access regulation by digital watermarking. Two watermarking methods are possible when the inverse pyramidal decomposition is used: resistant and fragile. The fragile watermarking is based on the insertion of additional information between the decomposition layers and is used to ensure hierarchical access control in the protected databases. The resistant watermarking is based on the Complex Hadamard transform, where the watermark is put in the complex part of the decomposition components, which makes it invisible. Both methods do not affect the visual quality of the medical information and could be used individually, or together - depending on the system requirements.
------------------------------------------------------------------------
Bio:Roumiana Kountcheva got her MSc and PhD at the Technical University of Sofia, Bulgaria,.She got the Senior researcher degree in IIT (Sofia) in 1990 and is now Vice President of TK Engineering.
##########################################
Speaker IV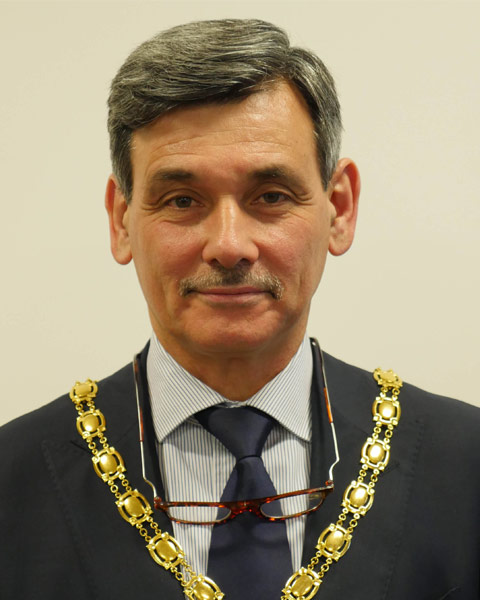 Professor Rafid Alkhaddar
Head of the Department of Civil Engineering
Professor of Water and Environmental Engineering
Hon Vice President of the Chartered
Institution of Water and Environmental Management (CIWEM)
Liverpool John Moores University Liverpool, UK
Speech Title: Water as the Essence of Life
Water is a valuable asset that in necessary for maintaining life for humans, animals and plants. Very few people appreciate the importance of water and how much is being wasted every day. The presentation will start with looking at the value of water to all living creatures. Then it will cover several aspects related to water, its availability, utilization, management and how much water is needed for many daily activities. The lecture will also at water usage around the world and compare this over a number of years. Then it will focus on the gulf region and Iraq's consumption rates and how this compares to the availability of water does. Research that has been conducted within LJMU will also be briefly covered to relate to the various aspects of water and wastewater treatment and utilization. Also the use of sensors in detecting pollutants within water is an emerging technology which being investigated within LJMU by an expanding and very experienced team of researchers.
---------------------------------------------
Bio: Professor Alkhaddar has extensive experience in Water and Environmental Engineering, with special expertise in Wastewater Treatment methods. He graduated form the University of Basra, Iraq as a Civil Engineer and completed his MSc and PhD in Civil Engineering Hydraulics from the University of Strathclyde, Glasgow, UK. He has maintained a very strong link with the UK Water and Environmental industry in order to stay involved with any new developments in the aforementioned fields. He also has excellent links with Professional bodies especially the Chartered Institution of Water and Environmental Management (CIWEM) where he was the President of the Institution in 2015-16. He is also a Fellow of the Institution, on its Board of Trustees and an Honorary Vice President of the Institution. He is currently the Head of the Department of Civil Engineering at LJMU where he manages over 20 staff and 500 students, who are on various courses such as HNC, BEng, MEng, MSc and PhD. The Department run fully accredited degrees by the Institution of Civil Engineers in the UK and he lead a number of these accreditations. He has published over 140 publications in refereed journals and international conferences. He has a number of International links which culminated of his appointment as a Visiting Professor to a number of International Universities in Turkey, Egypt and Iraq. He has also joined an International delegation to validate Civil and Environmental Engineering Programmes in the UK and internationally in Lithuanian and Saudi Universities. He has developed a number of collaborative programmes with International Universities. One was a 2+2 programme with the University of Babylon and another one was with the International College for Business and technology (ICBT) in SriLanka where a top up degree programme was developed as has been running for over 5 years. He has managed to attract over £1.5 Million in research and consultancy funding since the year 2000.